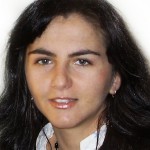 Kamilla Bargiel Matusiewicz
University/Organization: University of Warsaw
Country: Poland
Biography
In 1993 Matusiewicz Bargiel Matusiewicz began her studies at the Faculty of Psychology of the University of Silesia. In June 1998 she defended her master thesis "Social support and a level of anxiety in case of people ill with AIDS" with a very good grade.
From 2001 till 2007 she used to be a scientific-teaching worker at Silesian Medical University in Katowice.
From 2007 till now she have been a scientific-teaching worker (ASISSTANT PROFESSOR) at University of Warsaw, Faculty of Psychology.
Her research includesClinical psychology, Mental health, Health psychology, Psychological problems connected with illness and medical treatment, Psychological interventions, Stress and coping with stress, Education and ethics of psychology.