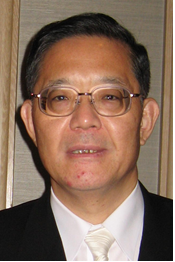 Satoru Okamoto
University/Organization: Shimane University
Country: Japan
Biography
Dr. Satoru Okamoto is currently a Professor in the Interdisciplinary Graduate School of Science and Engineering at Shimane University, Japan since 1995. He pursued his degree in M.Sc. in 1977 and Ph. D in mechanical engineering in 1980 from Osaka University. Then, he worked as a researcher in the Research & Development Department at Ishikawajima-Harima Heavy Industries Co., Ltd (IHI). At IHI, he worked as a researcher of aircraft engines and gas turbines, and had also designed compressors and fans of jet engines.
Prof. Okamoto has served as Editorial Board Member for leading energy journals and Chairperson of the 10th International Symposium on Advanced Science and Technology in Experimental Mechanics (10th ISEM '15-Matsue). In addition, he has published over 150 journal and conference publications, as well as 4 book chapter-authors for his researching performance.
His current research interest lies in advanced thermal and fluids science and technology such as flow-induced vibrations, small-scale energy systems with gas turbines and heat pumps, and experimental fluid dynamics and heat transfer.